Sleeping Beauty sits atop a hillock in the middle of a tea plantation and commands views of a rain forest and a mountain range resembling a sleeping woman in the distance.
To reach it, one must take a small detour (400 mtr) from the scenic mountain road between Coonoor and Ooty.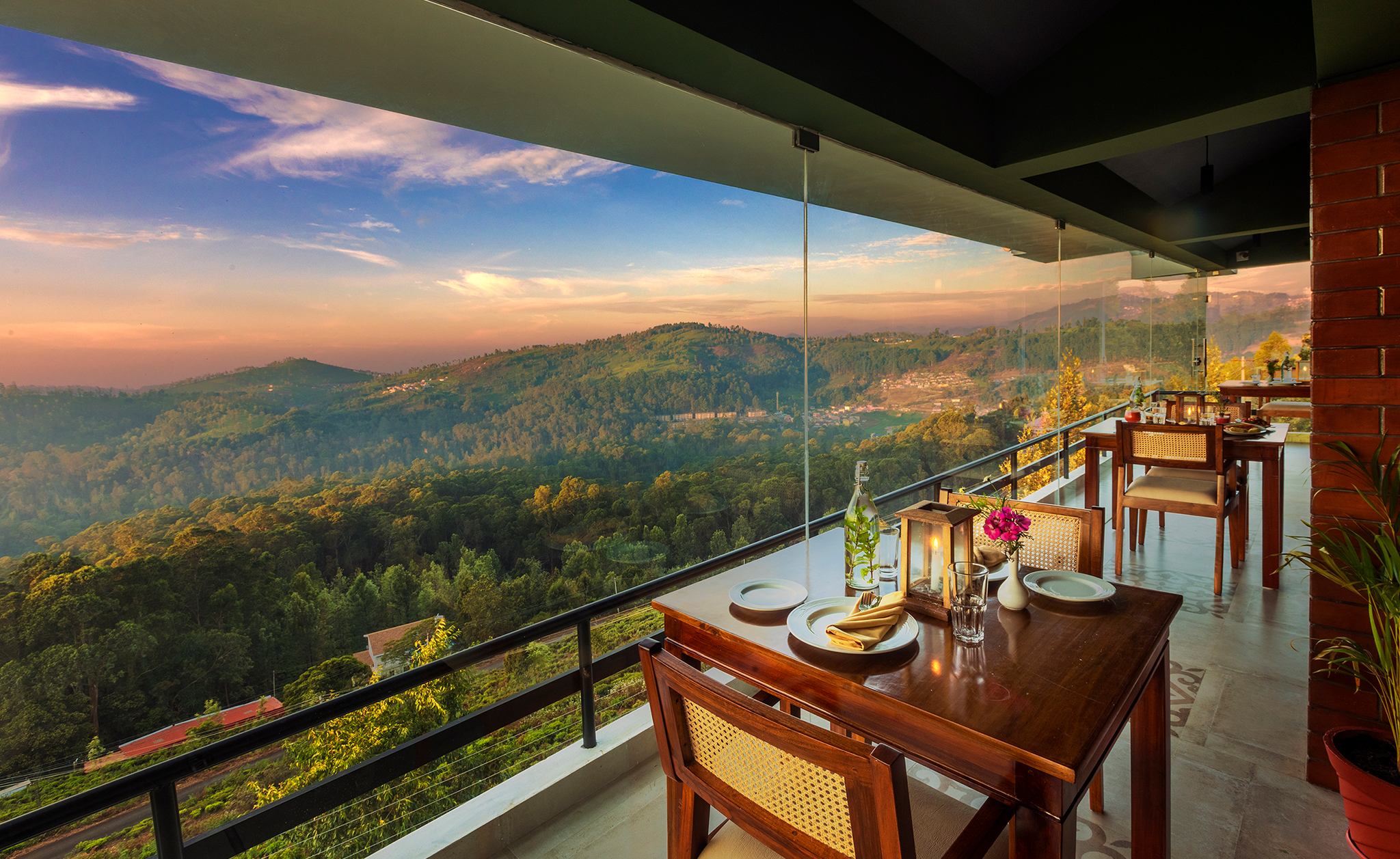 When you travel on the toy train in the Nilgiris, the journey is indeed the destination. For this quaint little train that recently chugged into the listing of Unesco world heritage sites, brims with raj nostalgia. Built over a century ago, the 40 km track ducks through 16 tunnels and trundles over 362 bridges, snakes up mountains that are carpeted with virgin forests, rolling meadows and the neat geometric patterns of tea plantations. And if you are lucky, you might even get to see a herd of wild elephants crossing the track.
According to Discovery channel, the narrow gauge track between Mettupalayam and Coonoor is one of the steepest in world and it was one of the very first railway projects to use the cogwheel to negotiate the incline.
The toy train is a year-round service. It chugs out of Mettupalayam every morning and returns in the evening.
 Its timings tie in with the overnight Nilgiri Express between Chennai central station and Mettupalayum via Coimbatore.
The railways run an additional service between Mettupalayam and Ooty to cope with the summer and Diwali vacations rush.
In addition, there are morning and evening shuttle services between Coonoor and Ooty – 19 km apart.
Getting to Sleeping Beauty Nature Stay by road
Getting to Sleeping Beauty Nature Stay by road (Distance in Kilometers)
| CITIES | ROAD |
| --- | --- |
| Salem | 244 |
| Ooty | 12 km |
| Coimbatore | 80 km |
| Salem | 244 km |
| Kochi | 267 km |
| Mysore | 261 km |
| Bangalore | 287 km |
| Chennai | 543 km |
| Hyderabad | 884 km |
| Mumbai | 1180 km |
| CITIES | AIR | RAIL |
| --- | --- | --- |
| Salem | -- | 2.5 |
| Kochi | 30 minutes | 4 |
| Mysore | -- | 5.5 (bus) |
| Bangalore | 30 minutes | 8 |
| Chennai | 1 | 9 |
| Hyderabad | -- | 24 |
| Mumbai | 1 hours 50 minutes | 36 |